Sofia Aponte - June 30th, 2018 - Scholarship Winner
Sofia Aponte has been chosen as the recipient of the 2018 Review It Scholarship. Sofia is from Texas and is currently a freshman at the University of Texas at Austin.

MESSAGE FROM RECIPIENT:
"Thank you so much for choosing me as your scholarship winner, it means a lot to me for the time and dedication I spent on this movie review. I am very honored to have gotten recognized for my writing, and to have even been considered. I intend on using this money towards tuition for this following semester at the University of Texas at Austin. I graduated from Oak Ridge High School in May of 2018."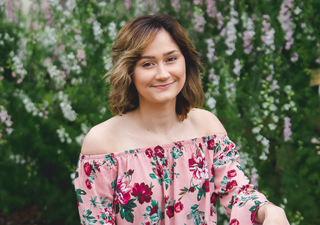 9454 Wilshire Boulevard, Beverly HIlls, CA 90212
Phone: 1-888-214-3185
CONTACT HOURS
Mon: 9:00 AM - 5:00 PM
Tues: 9:00 AM - 5:00 PM
Wed: 9:00 AM - 5:00 PM
Thur: 9:00 AM - 5:00 PM
Friday: 9:00 AM - 5:00 PM